The Biggest Startup Festival in Asia. Bringing startups together in the Taiwan capital for a three-day celebration of ideas.
Taiwan, a country with an IT sector known for its tremendous strides in the hardware industry now experiences a paradigm shift that sees a focus on startups.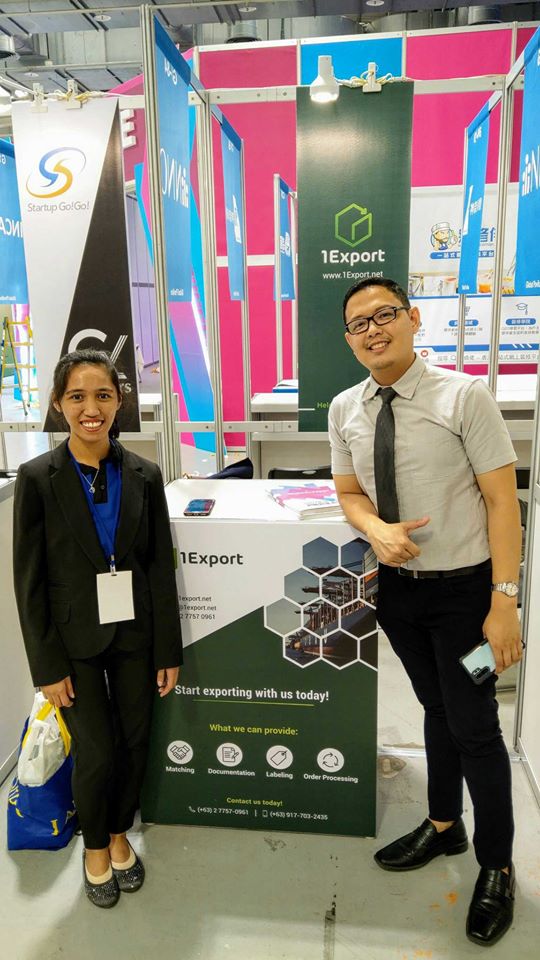 One such initiative that seeks to bring together the most promising startups in the region is 2019 Meet Taipei – The Startup Landscape. Featuring key personalities from the global tech startup ecosystem, the event seeks to inculcate the freshest tech insights from some of the region's most influential startup leaders to an audience of young, budding startup founders.
Powered by Business Next Media, the most influential tech media in Taiwan, and collaborated with the biggest startup community Meet Startup. Meet Taipei first launched in 2014, demonstrating its diverse content design, resources, and global power, becoming the largest, most disruptive, and global startup festival in Taiwan.
With 70,000 attendees, 1,500 startups, and 250 global startups in one venue, the 2019 Meet Taipei will feature 100 programs on stage, with the participation of 250 global VIPs, and will facilitate 2,000 meetings between startups and VCs, with over 100 investors.
Over the three-day event, 1Export as well as we're able to experience:
Startup Expo
The event comes with an opportunity for startup founders to explore scale-up opportunities through the Startup Expo. Here, you can exhibit your idea in an event brimming with investors and potential partners. From Startup to Scaleup! Exhibiting your idea to the market.
Startup Hub
In order to give you a leg up in terms of acquiring key connections with the hottest tech personalities from Taiwan, the Startup Hub will enable you to network with key partners from the country's vibrant tech ecosystem. Networking with key partners from the whole Taiwanese startup ecosystem.
Business Matching
It goes without saying that the best way to scale your startup is through partnerships with those who share your vision and your goals. With Business Matching, startups can connect with corporate leaders and established enterprises in Taiwan for you to brew exciting collaborations with. Connecting to leading corporates and established companies in Taiwan for future collaboration!
Investor Matching
Startup founders the privilege of enjoying a one-on-one office hours exclusive meeting between startups investors.
Media Exposure
Promotion on local and overseas media.You don't only get to brush elbows with the best and the brightest from the region, but you also stand the chance to be featured and promoted by local and international media.
From the 1Export team, thank you for having us experience this fruitful event.