Due to the spread of the COVID 19 pandemic, people are looking for a safer way to earn money. The most convenient way is to do almost everything digitally. From meetings, presentations, contracts, watching movies, theater plays, webinars, summits etc., everything is now online.
Givenour current situation, online selling is a no brainer to do. You just need to have consumers to buy your products and get supplies from a reliable supplier. But of course, you need to have a convenient and safe way to deliver your items from one point/place to another. *You are already doing product distributorship.* You are acting as part of a caravan. Have you ever heard of the Caravan? How about the Filipino word "Bayanihan"?Are you ready to experience Filipino culture particularly the well-loved Pinoy foods in the comfort of your US home?
Check out the shop here for US export-ready products.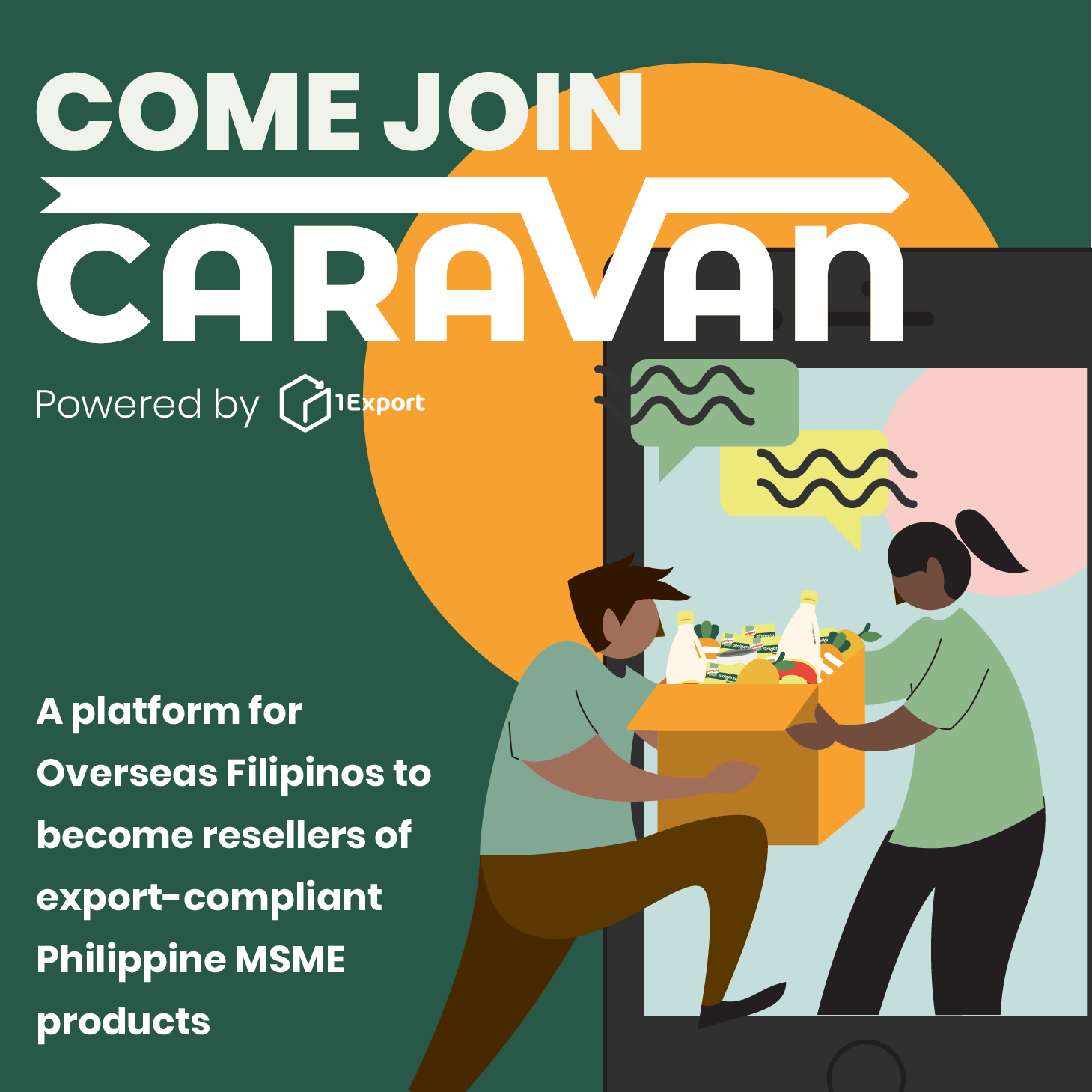 CARAVAN: Bringing Filipino Culture at the comfort of your US home while helping Filipino MSMEs to #GoGlobal
Brief History
Caravan is a group of travelers, as merchants or pilgrims, journeying together for safety in passing through deserts, hostile territory, etc. It is part of the Silk Road, consist of different interconnected roads and paths from East(China) to West. It is where also the exchange of goods, language, traditions, and culture in general took place.
The Filipino word Bayanihan, on the other hand, comes from the word "bayani" (hero). It first appeared in 1745 from the book "Vocabulario de la Lengua Tagala" by Juan de Noceda & Pedro de Sanlucar. It means "Obra Comun" or "group work".
With this in mind, 1Export, a tech-enabled exporting company based in the Philippines, came up with a great initiative to help Filipino Micro, Small, and Medium Enterprises(MSMEs) in this challenging time. It is a digital way of empowering the local businesses through an end-to-end buying portal called CARAVAN. It is where the "DIGITAL BUYanihan" will take place. Caravan is a global business distribution system that you can do in the comfort of your own US home. It is a bold, dynamic, vibrant, and friendly online community where you can buy new and exciting many world-class Filipino products. All of the products offer are US FDA-approved.
Why should you be part of CARAVAN?
Caravan is the next big thing in the USA. And we are not kidding.
"It's time for Filipino food to get its limelight as America's favorite cuisine."

– Renowned Chef & storyteller Anthony Bourdain
With the presence of Filipino communities all over the world, particularly in every state in the United States, this thing is not impossible to happen. Filipino cuisine is great and well love but lacks exposure to the global market. Even the late Anthony Burdain love Filipino food and says that this is the next big thing. Caravan will showcase well-loved Filipino food like the crunchy chicharon, sweet pastillas and other Pinoy favorites for snacks. Also be ready to try the new exciting flavors of the Philippine culture by trying out the latest products from local businesses from the Philippines. It also offer consumer goods that are compliant with US standards. All of the products offer in the Caravan project are US FDA-approved and will be deliver right to your doorsteps.
Caravan is open for all Overseas Filipino(OF), at least a bonafide US permanent resident, living in the US who are enthusiastic and energetic to gain shared experiences in celebrating the Filipino culture. It is also great way to ignite your entrepreneurial spirit and reconnect with the Filipino community members in your area. By becoming the distributor turned brand ambassador in your respective areas, you are also helping out local Philippine economy to bounce back. You can do everything in your own free time, at the comfort of your US home. You can even start with just using a smartphone. Caravan is an efficient way of becoming a modern digital hero thru buyanihan.
"Be a DIGITAL PINOY HERO through CARAVAN.

Bumili ng mga produktong Pinoy… nakatulong ka na, kikita ka pa!"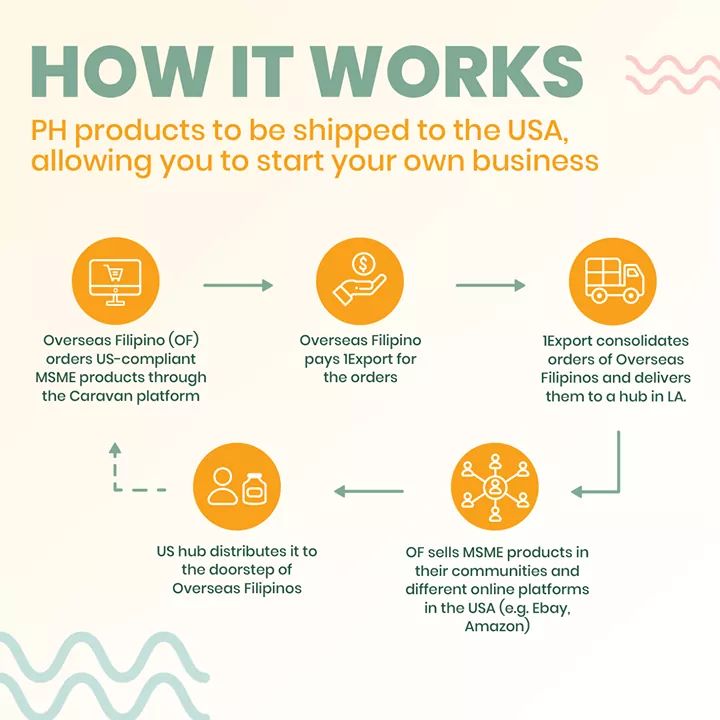 Be part of the Caravan project NOW! Be a modern digital hero of Filipino MSMEs while being safe in the comfort of your US home.
Sign up now at https://caravan.1export.net/register
You may reach us via email at trade@1export.net or contact us via (+63)917 703 2435(Viber & Whatsapp)